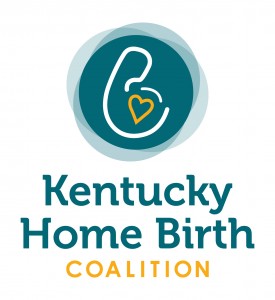 The current status of midwifery in Kentucky can often make it difficult for families to find a home birth midwife in their area. Below are some tips and resources to assist you in your efforts.
The #1 way to locate a midwife is by word of mouth. Seek out other home birth families in your area.
Talk to local doulas and childbirth educators. They often will be connected to other birth professionals in the area, including midwives.
Look for places where holistic or naturally-minded people tend to frequent, such as health food stores, etc.
If you live near an Amish or Mennonite community, they may have information to share.
Use online resources. Below is a listing of resources.
If you know of additional resources, please send us an e-mail and let us know! UPDATED 1/12/19
American College of Nurse-Midwives (be sure to check the box for home birth)
Doula Match
Dona International
Mothering.com Kentucky forum (search through the old posts)
La Leche League International (find your local chapter)
International Cesarean Awareness Network (ICAN) (find your local chapter)
*Please note that most of the Facebook groups listed are region specific. Please do not request to join groups for a region in which you do not reside!
Western KY
Facebook Group: Purchase Area Crunchy Moms (secret group)
Facebook Group: Southern Illinois BirthNetwork

Bowling Green Area
Baby Net
Facebook Group: BabyNet KY
My Sunshine Birth Services
Southern KY-TN Border
Facebook Group: Clarksville Birth, Babies, and Beyond
Facebook Group: Cookeville Birth Community (TN)
Facebook Group: Home Birth Mamas of Tenn-tucky (currently set to secret, you must be friends with someone in the group to be added)
The TN Midwives Association
Clarksville Midwifery
Henderson/Owensboro Area
Improving Birth Network of Evansville
ICAN of Evansville
Facebook Group: Natural Moms of Owensboro
Eastern KY
The Birthing Year
Facebook Page: East Kentucky Women's Care Collective
Facebook Group: WV/KY/OH Home Birth Enthusiasts
Louisville Area
Birth Care Network
ICAN of Louisville
Facebook Group: Louisville Home Birth Circle
Facebook Group: Birthing Naturally in Louisville
B
Lexington Area
Facebook Page: Positive Birth Movement – Lexington, KY
Baby Moon
Copper Creek Midwifery (homebirth CNM)
Home Sweet Home (homebirth CNM)
Northern KY
Facebook Group: Northern Kentucky Homebirthers
Facebook Group: Cincinnati Home Birth Circle
Facebook Group: Southwest Ohio Homebirth Circle
Facebook Group: Midwest Homebirth Circle Midwife Reviews
Facebook Page: Greater Cincinnati BirthNetwork
Facebook Page: Cincinnati Homebirth Collaborative
Cincinnati Area Doula Society