One question we are frequently asked is whether or not it is legal to have a home birth in Kentucky.  There is a lot of confusion on this topic, so we will do our best to clarify things.
There are no laws in Kentucky that specify where a baby can or cannot be born.  We've all seen a news story where a baby is born on the side of the road while on the way to the hospital (or some similar story).  It is not illegal for these babies to be born on the side of the road just as it is not illegal for a baby to be born at home.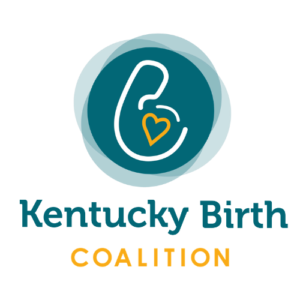 In the past, the legal perplexity has come with the status of direct-entry midwives, which includes Certified Professional Midwives and all midwives who are not Certified Nurse Midwives.  In 2019, a law was passed in Kentucky to license Certified Professional Midwives. It is expected that licenses will be available in Summer 2020. Once licenses are available, all midwives holding a license will be legally able to practice in Kentucky.
Prior to passage of this law in 2019, the only law governing direct-entry midwives in Kentucky stated that the midwife needed obtain a "permit" from the state in order to legally practice.  However, the Kentucky Cabinet for Health and Family Services stopped issuing new permits in 1975.  
Despite the lack of prosecution of midwives in Kentucky, many midwives still exercised great caution between 1975 and 2020 in making themselves widely available since they were practicing without the required state-issued permit.  
Kentucky Midwifery Law
The Kentucky laws governing CPMs can be viewed in KRS Chapter 314.600-690.
The administrative regulations governing the practice of CPMs are expected to be finalized in mid 2020.