One question we are frequently asked is whether or not it is legal to have a home birth in Kentucky.  There is a lot of confusion on this topic, so we will do our best to clarify things.
There are no laws in Kentucky that specify where a baby can or cannot be born.  We've all seen a news story where a baby is born on the side of the road while on the way to the hospital (or some similar story).  It is not illegal for these babies to be born on the side of the road just as it is not illegal for a baby to be born at home.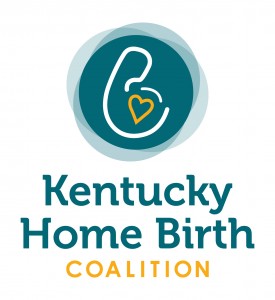 The legal perplexity comes with the status of direct-entry midwives, which includes Certified Professional Midwives and all midwives who are not Certified Nurse Midwives.  In Kentucky, the only law governing direct-entry midwives states that they must obtain a "permit" from the state in order to legally practice.  However, the Kentucky Cabinet for Health and Family Services has not issued any new permits since 1975.  So, you can see the problem.  A midwife needs a permit, but the state is not issuing them.  A woman can legally have her baby at home, but the skilled Certified Professional Midwife she may choose to attend her birth is not licensed (or does not hold a "permit") in the state of Kentucky.  Therefore, it is the midwife who is assuming legal risk.
Since the state began issuing permits in the 1950s there has only been one case brought against a midwife, and that was in the late 1990s.  The Kentucky Board of Nursing claimed that the midwife was practicing nursing without a license which ultimately resulted in an injunction forcing her to quit the practice of midwifery.  She was not charged with neglect or maltreatment of a mother or child. The lawsuit actually stemmed from a complaint filed by her ex-husband during divorce proceedings.  You can read more about that case here.
Despite the lack of prosecution of midwives in Kentucky, many midwives still exercise great caution in making themselves widely available since they are practicing without the required state-issued permit.  The goal of the Kentucky Home Birth Coalition is to see the state of Kentucky issue licenses to Certified Professional Midwives so that they can fully exercise their scope of practice in caring for women and babies.
Kentucky Midwifery Law
KRS 211.180 says that,
"The cabinet [for Health and Family Services] shall enforce the administrative regulations promulgated by the secretary of the Cabinet for Health and Family Services for the regulation and control of the matters set out below and shall formulate, promote, establish, and execute policies, plans, and programs relating to all matters of public health, including but not limited to the following matters…..

(f) The practice of midwifery, including the issuance of permits to and supervision of women who practice midwifery;"
This language was passed into law in 1954, and "permits" were issued to direct-entry midwives until 1975.  In 1975, CHFS amended the regulations on midwifery to say that
"New applications to practice lay-midwifery in the State of Kentucky shall not be accepted after April 9, 1975."
No one knows precisely what happened in 1975 to prompt this change, but we do know that it effectively pushed direct-entry midwifery underground, and no new permits have been issued since that time.  There have been numerous efforts to change midwifery law and regulation of the past 40+ years, all unsuccessful.
A lot has changed in the midwifery landscape of the United States since 1975.  Since that time, 31 states have licensed or otherwise legalized direct-entry midwifery.  Also in that time, the Certified Professional Midwife (CPM) credential was created. The CPM is the only midwifery credential that requires knowledge about and experience in out-of-hospital (OOH) settings.