Welcome to our new series, Meet the Midwife. As an effort to acquaint the families of the Commonwealth with Certified Professional Midwives, each month we hope to introduce to you to a midwife who serves Kentucky families. Thank you to Wantina, for participating in this interview, and to Mhari Shaw, who is a Photojournalism student at WKU, for taking the photos featured in this post.
Wantina Brooks-Roach operates Mama's Midwife Home Birth Services located in Florence, Kentucky. She has offered midwifery services since 2003. Wantina has attended 1,579 births (last count, December 2018) since becoming a Certified Professional Midwife. That number does not include the ~400 births she attended during her training and before obtaining her certification. Over pie and ice cream, we discussed the joys and tasks of midwifery along with the photos Mhari was able to capture on the day she shadowed Wantina.
A Day In The Life Of A Home Birth Midwife
Leacoln: So, Mhari was able to shadow you one day to capture a day in the life of a home birth midwife. Can you tell me about the photos she took of you?
Wantina: Yes, this is Bethany's three day postpartum [checkup]. She had a wonderful home birth and a gorgeous baby… their son gloved up to help me catch the baby. In the second picture, I am checking jaundice levels. The iPad is out for electronic charting. There is paperwork for the birth certificate and the newborn screening (metabolic screening) and of course my phone because I was still on call for a mom who ended up calling me the next day. You can see that he was pretty upset with me [in the next picture]..sweet little boy was not happy about being out of mama's arms, which was why we got him right back into mom's arms. He nursed straight through the heel prick. He never even cried. His big brother is standing at my elbow, watching every second. [The last two pictures are of] dad comforting baby.
Home birth mom, Bethany, has her first postpartum visit at home with Wantina.

Wantina checks baby's jaundice levels and charts medical information on her iPad.

Wantina checks baby's heart.

Big brother looks on as Wantina performs blood work for the Newborn Metabolic Screening.

Bethany nurses baby as the metabolic screening is performed.

Baby resting with dad.

Dad comforts baby.
What brought you to home birth midwifery?
Wantina: My older sister had her babies at home. I knew from the time I was little that I was going to be a midwife. I can remember taking her home birth books home and reading them. After I graduated high school, I became a doula and childbirth educator and did that for a little while, but it wasn't enough, and there wasn't any midwifery schools that I could find. At 18 [years old], I finally found a school and convinced my parents it was ok [even though I was so young].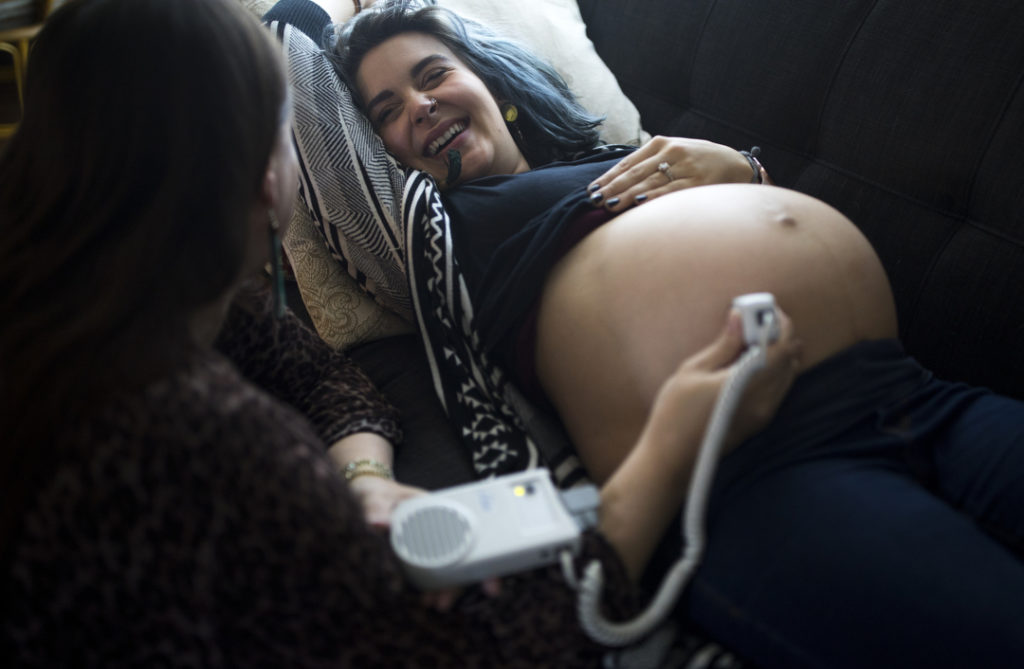 What kind of impact will licensure have on your business?
Wantina: I'm hoping it will make insurance billing faster and easier, that's my biggest hope. I'm also hoping it will make it easier for people to find me and I'm hoping it will level the playing field so we don't have doctors and nurse midwives telling our clients that they can't legally have a home birth, because you can! I'm also hoping it will take the fear out of having a home birth and take the fear away from going into a hospital when we need to go in. I think it will lower fear all the way around for clients. I also think it will keep dangerous midwives from having access to clients because clients will be able to quickly check licensure status and not hire someone who's not qualified.
What does a typical day look like for you? Or do you even have such a thing as a "typical" day?
Wantina: Yea, I actually have to have a typical day. If I don't have a routine, I get all out of sorts. Mondays are my Amish days. They don't have phones, so communication can be hard. I know they will be home on Mondays, so I go visit them then. Tuesday is paperwork day…it's an all day thing at the desk. Wednesday and Thursday are office days, 8am-8pm. On Fridays, I do home visits. Monday through Friday I start my day at 5am and it's a full day from there. On Saturday, I breathe.
Most people see only the physical work you do. What goes on behind the scenes?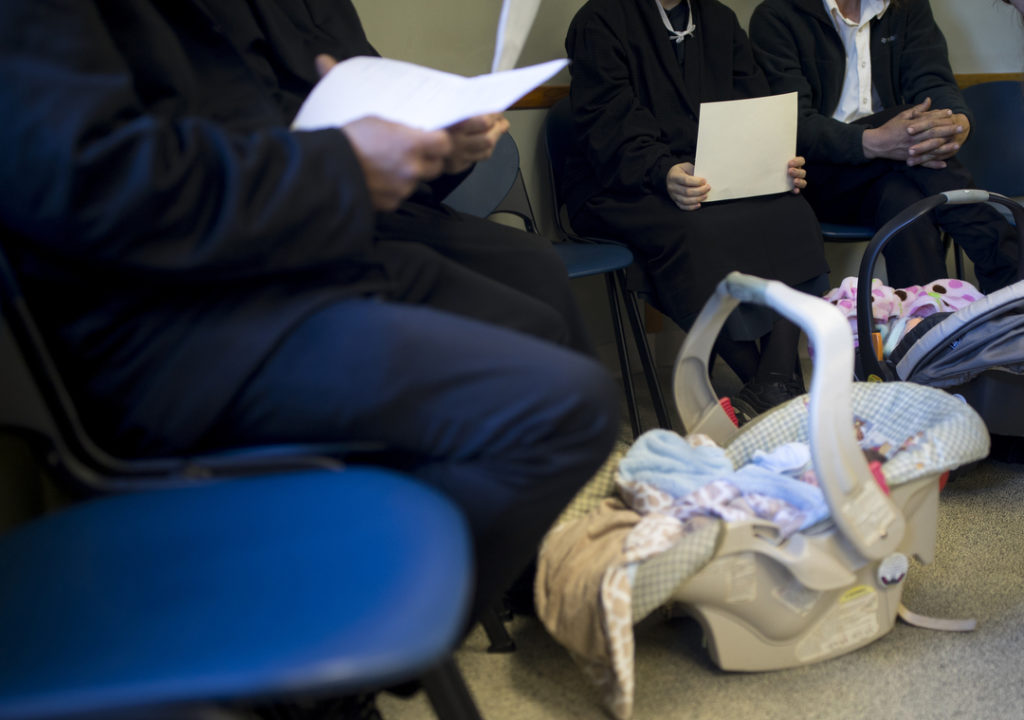 Wantina: I have to have a full day of paperwork. There's insurance billing, sorting client files, newborn screenings, ultrasound results, lab work- that's an all day affair. Everything is electronic, but it still has to be put in the right order. Plus, I have to print off informational handouts and client contracts. All of that paperwork adds up.

I pack all of my own birth kits. I have to have 5 [birth kits] a month and I have to make sure I always have one ready to walk out of the door. I also make an herb bath and pregnancy tea for my moms, and I just started adding some other essential oil based recipes like New Mama Bottom Spray, and other things that will help them heal up postpartum-wise. Those things all have to be handmade.
Leacoln: Yea, I think when people think home birth midwife, they usually just think checkups and births.
Wantina: Right! And those are great, and that's part of it, but sometimes mamas do need a little extra care and it's not always easy to find. If you don't have a health food store nearby, then we order [specific natural products] it and keep it on the shelf. That way, it's there when somebody needs it.
What do you consider to be the most important aspect of your job?
Wantina: Oh, that's a good one! Hm.. probably the ability to show respect in care. I think it's worth nothing if you can't respect a mom and hear her choices and try to find a way to make what she wants, work. I've been called the "MacGyver Midwife," because I'll find a way. You tell me what you think you want to do, and if you plan on having a baby standing on your head, then we're going to find somebody to support you while you're standing on your head pushing a baby out. Even if I think it might not be the most conducive, I'm going to let you try it. When you're tired of standing on your head, I'll be there to catch you and help you sit on the birth stool so you can have a baby! *laughs*
Parents have to know that they're respected. Because, if they don't know that.. then why are they even talking to you?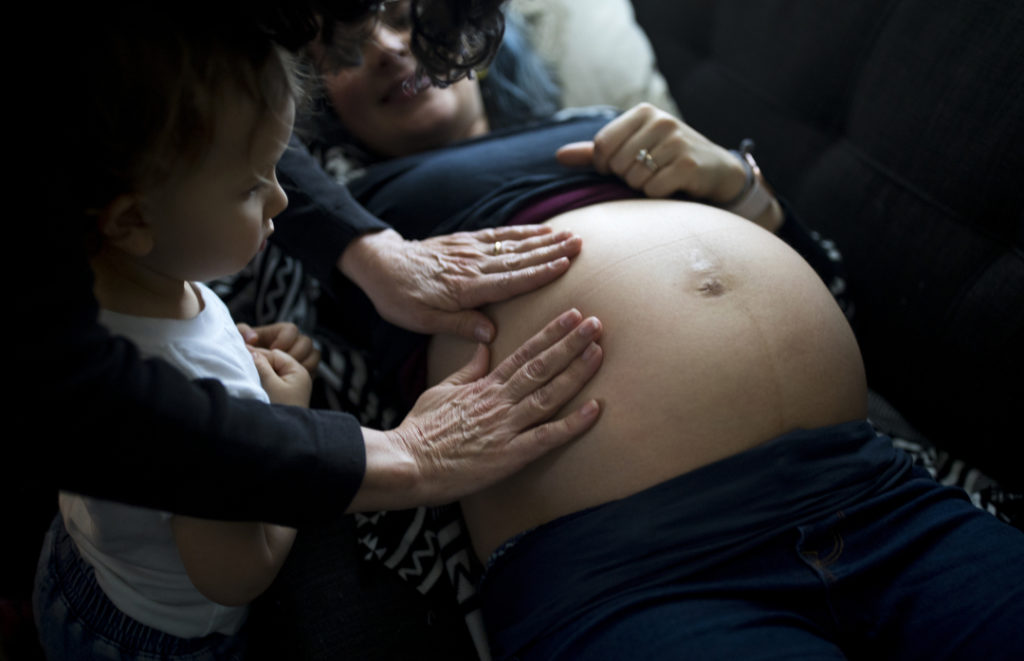 What do you consider to be the biggest challenge of your job?
Before I can finish the question, Wantina confidently answers: SLEEP! Sleep. I need sleep. Sleep, and lacking chocolate [are the biggest challenges]. Thankfully, my clients love me and gift me with lots of chocolate and coffee. It's totally the way to my heart and they know it.
What brings you the most joy in your job?
Wantina: The look on a mama's face when she holds her baby for the first time. There's nothing like it.
What would you say to someone who's considering a home birth?
Wantina: At least talk to a midwife. Take your partner and go talk to her [a midwife]. Don't make assumptions. Go with a list of questions. Take the time to meet the midwife. We're not all the same. Midwifery has professionalized quite a bit without losing the respect of clients. Many people have a view of midwifery that is not up to today's standards.
What would you say to someone who is thinking of becoming a midwife?
Wantina: Go to school. It's worth it to go to school. Don't think that it's going to be a quick path. It's going to be 4-5 years. You should not think that you can be a midwife after a year [of training]. You do not have the experience or education from the mamas to teach you how to be a midwife, because the mamas are the ones who teach you. You have to be able to sit at the feet of these mamas and learn. Books are great, and they're needed! Until you've sat at the feet of several hundred mamas and have watched them push their babies out into their hands, you've not become a midwife in the way that a mama needs [you to be].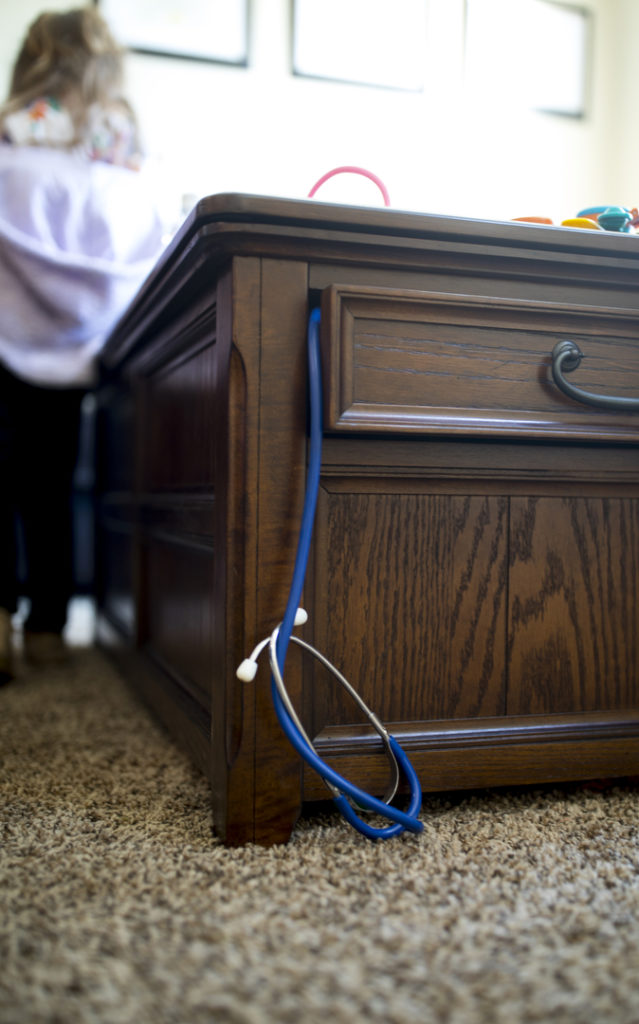 My final question for Wantina:
What is your spirit animal?
Wantina: I don't have a spirit animal, but I happen to adore hedgehogs!
When Wantina is not busy supporting moms or catching babies, she enjoys cheering on the Kentucky Wildcats throughout football and basketball season. During her vacation, she takes time to relax and unwind on Tybee Island in Georgia.
You can find out more about Wantina, or contact her directly, by visiting her website or social media pages below:
Website: http://www.mamasmidwife.com
Facebook: www.facebook.com/boonecountymidwife
Instagram: https://www.instagram.com/mamasmidwife/