The next few months are crucial in our effort to license midwives and expand birth options for Kentucky families.  In preparation for the upcoming legislative session, our first goal is to get as many co-sponsors for our midwifery bill as possible.  In order to do this, we need you!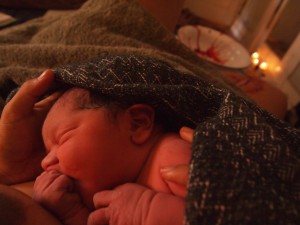 We are asking all KHBC supporters to make appointments to meet with your state senator and state house representative to ask for their support and co-sponsorship of the bill to license Certified Professional Midwives. These meetings can be scheduled from January 14 through February 1  in the legislators' home offices.  It is best to schedule these as far in advance as possible to make work or child care arrangements, so go ahead and call today!
Look up who your state reps are at votesmart.org and find their contact information at http://www.lrc.ky.gov/Legislators.htm.
Once you have set up a meeting, please send us an email us to tell us to let us know your senator and/or house representative's name and the date of your meeting appointment(s) so that we can keep track of which legislators are being contacted.
Community Meetings
We will be holding community meetings the first and second week of January in part to prepare folks for these meetings.  If you would like to help arrange a meeting in your area, please contact us.  Be sure to follow our Facebook page for updates on meetings.  The following meetings are currently scheduled or in the process of being scheduled:
(Updated January 4)
Bowling Green: Thursday, January 3 – 7:30 pm CST – Alive Center at WKU
RSVP on Facebook
Louisville: Thursday, January 10 – 6:00 pm EST – Babyology, 3934 Dutchman's Lane
RSVP on Facebook
Eastern KY: Saturday, January 12 – 3:00 pm EST – The Appalshop, 91 Madison Ave, Whitesburg
RSVP on Facebook
Lexington: Tuesday, January 15- 7:00 pm EST- Lexington Public Library Eagle Creek Branch, 101 North Eagle Creek Drive, Lexington, KY RSVP on Facebook
Northern KY: Sunday, January 27- 3:00 pm EST- 235 Rte 17 N, Butler, KY 41006 RSVP on Facebook
Want to help us schedule a meeting in your area?  Let us know!
During these meetings will  give a presentation about home birth and KHBC, introduce you to the bill, and prepare you for the meetings with your legislators (as well as socialize and snack!).  You will receive a folder with all the documents you will need when meeting with your legislators, and we will go over the process and answer any questions you may have.
If you are unable to attend one of the meetings, but still want to meet with your state senator and house rep contact us and we will send you all the necessary documents you will need to take with you and can have a phone consultation before hand or help in anyway you need.
Having as many co-sponsors as possible is one of the keys to success for our bill to become law. We need you, the constituents, to convey to your senator and house representative that licensing Certified Professional Midwives is important for the woman and families of the Commonwealth.
We can't do it without you!