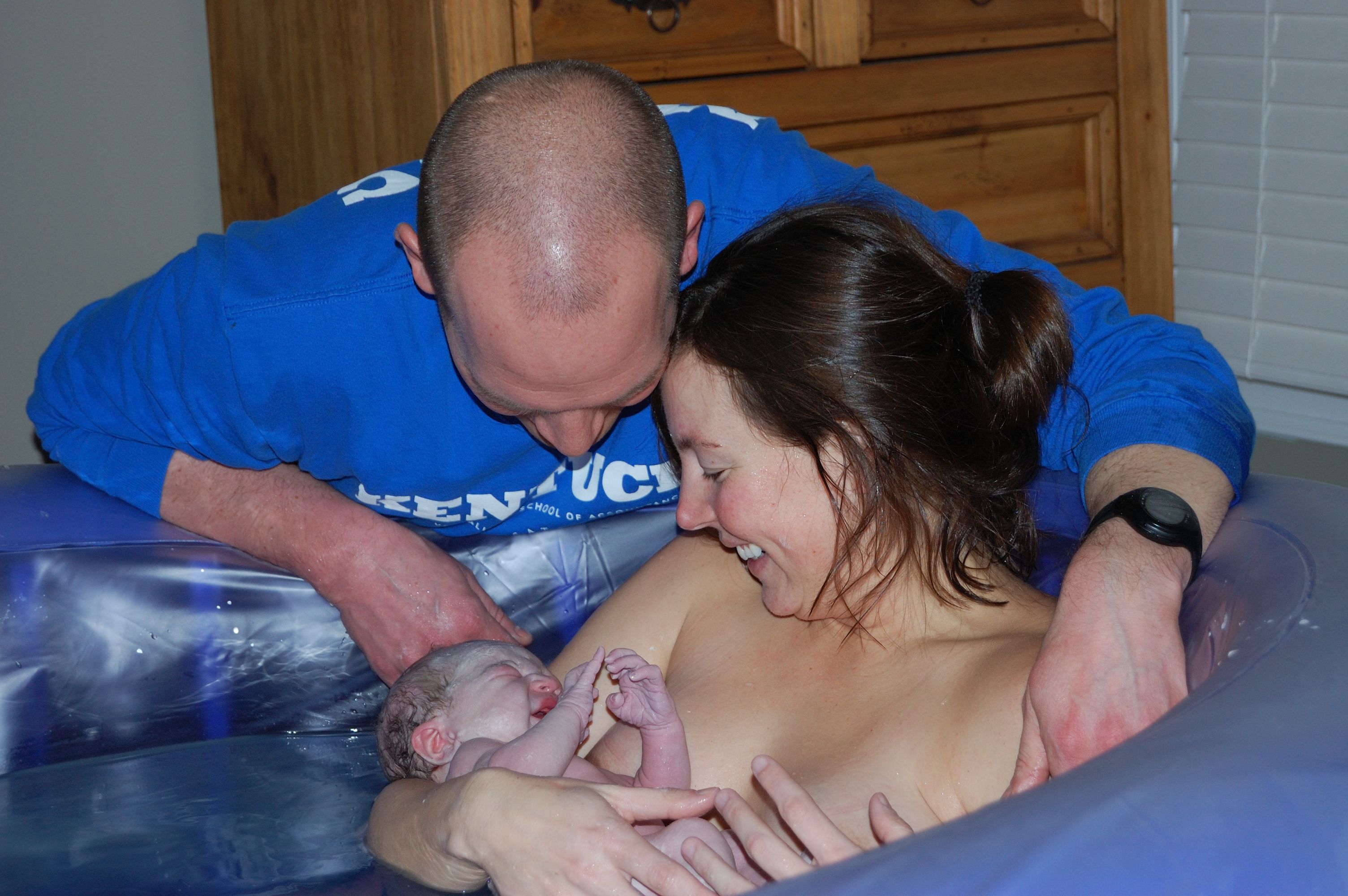 Thanks to Alicia for sharing the 2011 Kentucky home birth story of Vada.  Vada was born in Lexington, KY.
___________________________________
We had a wonderful home birth experience. In 2011, my daughter Vada was born with a midwife and doula assisting the birth. I am a professor at the University of Kentucky and researching the pros and cons of every topic is in my nature, particularly when it comes to such an important decision as the birth of our child. After many hours of reading and researching what is best for mom and baby, my husband and I decided to have a homebirth as we did not have hospitals in the area that would support the kind of care we were looking for in the birth of our child. Moreover, it was clear from the research that in order for women to birth effectively, they must be comfortable and feel safe in their surroundings. I knew for myself that this would be our home.
To our dismay, it was a struggle to have our homebirth covered by our insurance provider, although the cost of the prenatal, delivery, and postnatal care paled in comparison to a s
tandard vaginal birth at a hospital (let alone a cesarean section, where the rates of occurrence were far higher than should be expected). Nevertheless, we chose the homebirth option feeling that it was the best choice for us and our baby.
Despite the fight with insurance to cover our care, the entire experience and  choice to have a homebirth was the best decision we ever made. I felt nurtured, comforted, and safe in my own home. Our beautiful daughter was born in the water 5 hours after contractions began. The labor was intense; I couldn't imagine having to go through it without the assurance of my partner, doula, and midwife. They made a perfect team and I owe my beautiful experience to them. She is a healthy and thriving three year old. We plan to have another homebirth with our second child and hope for a time when women do not have to fight with insurance companies or legislators about choosing what is best for them and their baby.