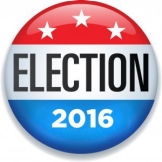 With so much attention focused on the presidential election of 2016, it can be easy to forget that there are many state-level elections on the ballot on November 8 as well. In particular, there are many Kentucky state Senate and House seats up for election. For many of these seats, an incumbent is running for re-election. In a few cases, there are new candidates on the ballot. These state House and Senate races are of particular importance because these are the two bodies that examine and vote on legislation such as our bill to license Certified Professional Midwives in Kentucky.
Our 2016 legislation was predominantly focused in the Kentucky Senate, where our bill was co-sponsored by a total of 17 Senators, and supported by several others. Our 2016 House bill was active for a much shorter period of time and received a total of 5 co-sponsors. Scroll to the bottom to see the co-sponsors for each bill.
If you have a question about where your legislator stood on our issue in 2016, please send us an e-mail.  There are some legislators with whom we did not directly engage in 2016 or who did not express an opinion on our bills. But, there are many with whom we did engage and receive feedback.
To find out what offices will be on your ballot in your area, you can visit the Kentucky Secretary of State website.
House Bill 578 2016 Sponsors: R. Webber, D. Schamore, R. Heath, J. Tipton, S. Westrom