Did you find some gently used items during your spring cleaning that you need to get out of your house or garage? Donate to Kentucky Home Birth Coalition's virtual yard sale and help our efforts to license Certified Professional Midwives in KY.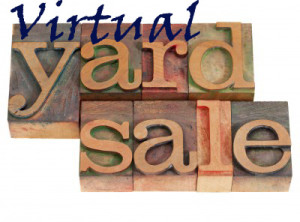 For those of you in Louisville, if you have gently used items you'd like to donate to a great cause, a KHBC volunteer is collecting good quality items for an ongoing virtual yard sale.
Items we are accepting (gently used or new):
Books, CDs, DVDs, vinyl records
Baby gear
Household items and treasures!
Women's and children's clothing of all sizes
We appreciate your donations and know you want to help bring more birth options to Kentucky, but please only donate items that you would use yourself. All items must be clean and in good reusable condition. Please no stains, rips, odors, etc. All items must be from smoke-free homes.
Contact Angela Shalenko via email for donation drop off information
junehypnobirthing@gmail.com