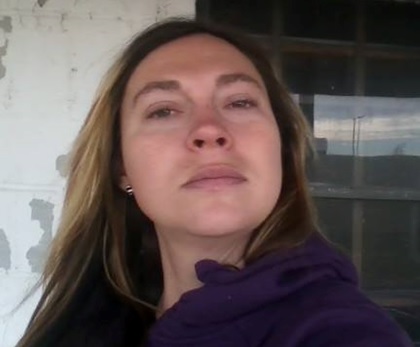 My name is Kimberly Henderson, and I'm a new arrival in Kentucky from the Finger Lakes Region of New York. I have no biological children as of yet, but I have two beautiful soon-to-be step-sons; Stuart, who is two, and Joel, who is four. I am a nurse, and a long-time doula and birth activist.
My partner, Anders, and I live on a beautiful farm in Northeastern Kentucky. We have an fledgling herbal business, Elderflower Herbs. Anders and I have both studied herbalism informally, and I also had a short apprenticeship with Andrea and Matt Reisen at Healing Spirits Herb Farm in Wallace, New York. Besides herbalism, I've studied midwifery, and for three wonderful years, I lived in Portland, Oregon studying at Birthingway College of Midwifery. I can't wait to eventually resume my midwifery studies hopefully here in Kentucky, at the Frontier Nursing University.
In between all of those wonderful new ventures, I can't wait to have a homebirth here in Kentucky! My partner and I are looking forward to having a baby together sometime in the nearish future. This is why I feel passionately about changing laws in Kentucky; for myself, as well as for all the other women of Kentucky. I feel strongly that opening up options for the ladies of Kentucky will make all of us stronger and healthier. My main priority in life is to support the growth of strong, healthy families, and I believe one way I can do that is to volunteer to be a Community Liaison for the Kentucky Home Birth Coalition.